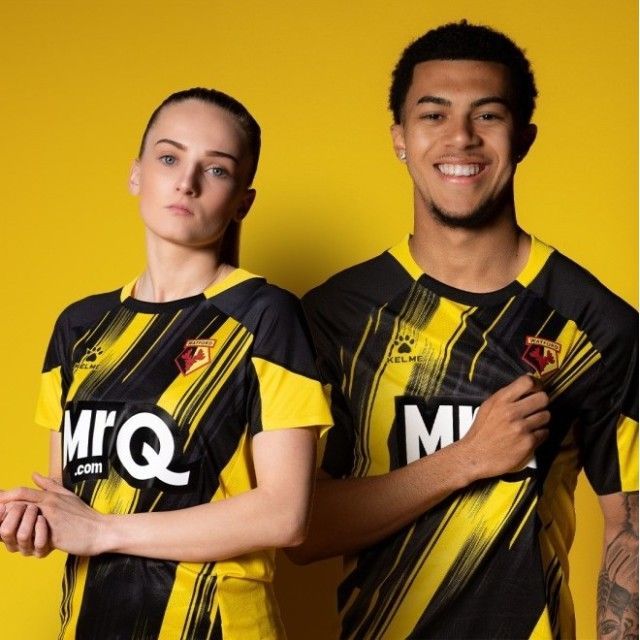 KELME UNVEILS WATFORD FC FIRST KIT
Kelme is proud to present the eagerly awaited Watford FC kit for the 2023/24 season.
For the fourth consecutive season, Kelme has collaborated with the Hornets to create a fully customized design. The design is composed of diagonal stripes embossed in black with a yellow background, the black color detail with a gradient effect, lets the Watford yellow shine through.
The yellow sides on the sleeves and underarms give it a fitted feel and the jacquard knit fabric is lightweight and breathable, allowing the player to bring out their full potential on the pitch.
The jersey features the Hornets logo on the back of the neck, while once again the club's values are printed on the crescent on the inside of the jersey.