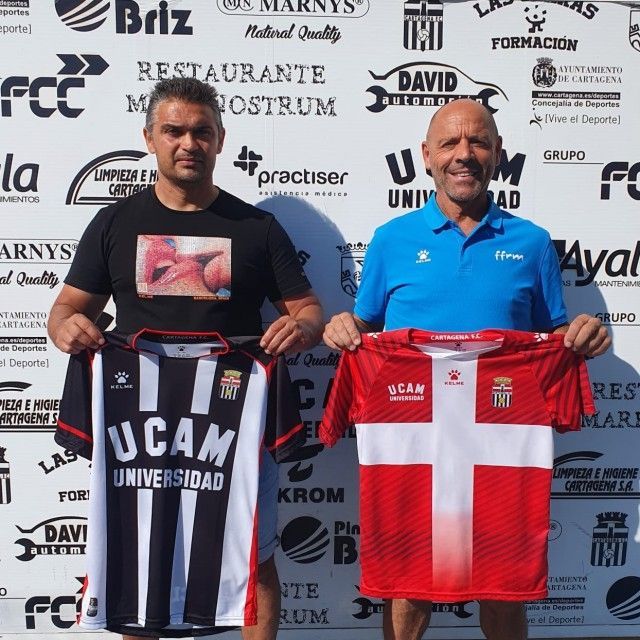 KELME SIGNS A NEW AGREEMENT WITH CARTAGENA F.C. UCAM
The sports brand Kelme, a benchmark in the world of soccer and futsal, and with which the Cartagena F.C. UCAM began to dress in the 2015/16 season, a club that has more than 100 years of history, will continue hand in hand the next two seasons 2023/24 - 2024-25 betting on the future of the Cartagena F.C. UCAM.
The club, which has been training soccer players since 1919, has 28 teams and a quarry formed by more than 450 boys and girls who are the prelude to the great progress of the club.
Leo Gómez (Efesé's sporting director) and Luciano Herrero (Director Team Manager Sport Kelme) have formalized this agreement at the Efesé's Ciudad Deportiva Gómez Meseguer, whose facilities are fully adapted to the needs of the Cartagena players, with 4 soccer fields, gym, physiotherapy room, etc.