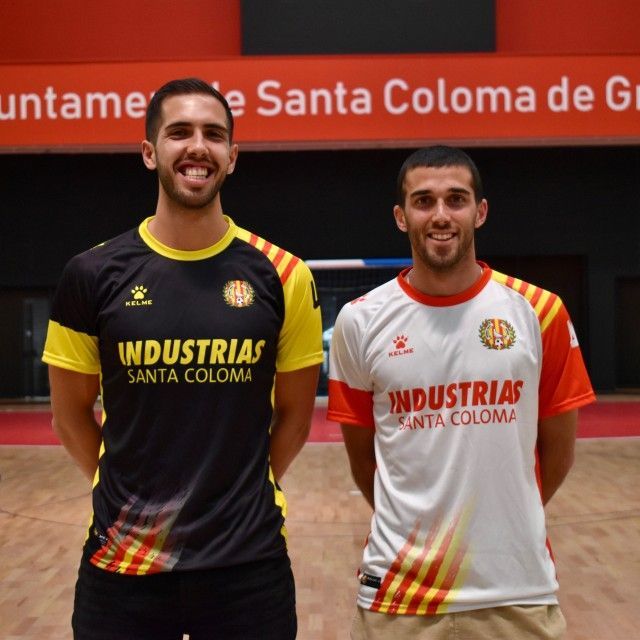 KELME PRESENTS THE NEW KITS OF INDUSTRIAS SANTA COLOMA
Industrias Santa Coloma presented last Wednesday the new kits, designed by the renowned brand Kelme, with which they will face an exciting new season. 
The first shirt continues to respect the white background that has been used by the club for years and that characterizes it so much. The red details on the sleeves, collar and the legendary claw of the Elche-based company add a striking touch to the kit.
The black color of the goalkeeper's jersey contrasts with that of the players, while the aforementioned details turn yellow. 
In terms of design, the jerseys incorporate two senyeras, one of them on the upper left shoulder and the other on the lower right. The latter is applied with a gradient effect that gives a renewed and distinctive image to the new skin of the Colombo team. 
The colomense team will play with the new elastics in the First Division, which today is one of the best competitions in Europe and worldwide.