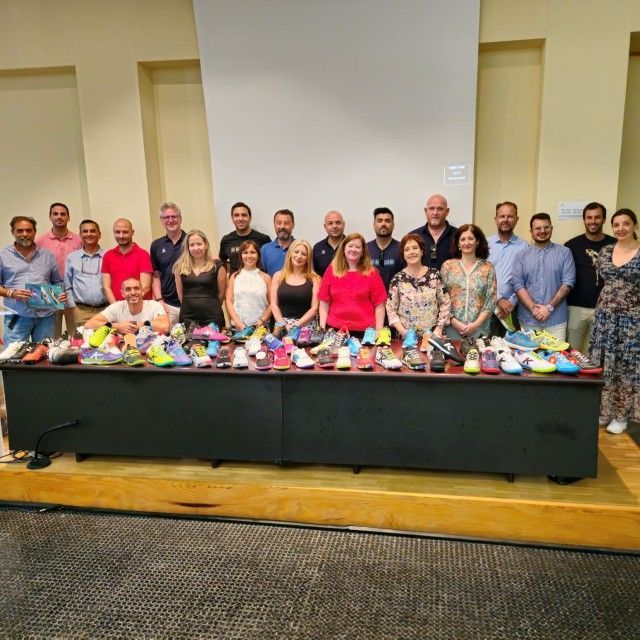 KELME CELEBRATES ITS COLLABORATION AGREEMENT WITH INESCOP
Yesterday took place the KELME convention at the INESCOP facilities, in which the Spring-Summer 2024 footwear collection was presented, to celebrate the collaboration agreement with the Footwear Technological Center. 
A tour of the center's facilities was conducted, explaining to KELME's commercial network the benefits of the collaboration and how to apply all the R+D+i to certify and evolve the footwear.
To conclude, the event included the presentation of the footwear collection to the entire business network, which included some of the most important international distributors of the company from Elche. 
KELME is committed to the creation of footwear that has all the necessary features for its customers, taking care of their body health through innovative technologies, which have been contrasted by professionals.