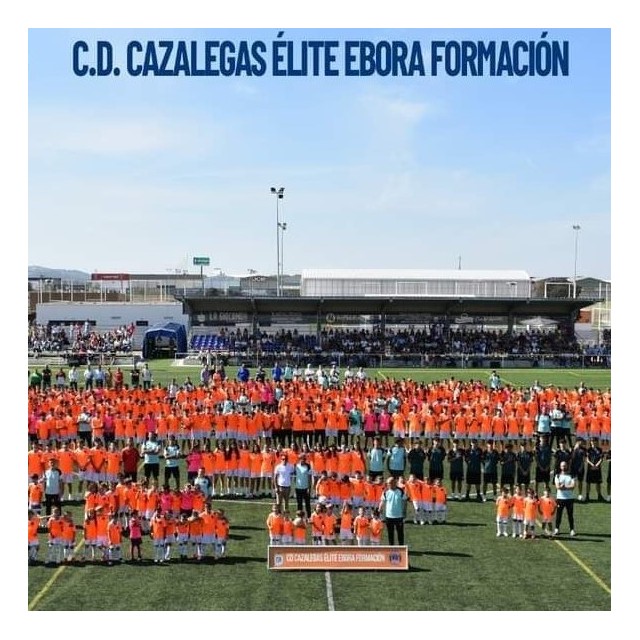 MORE THAN 700 BOYS AND GIRLS FORM THE QUARRY OF THE CLUB CAZALEGAS ELITE EBORA FORMACIÓN
This is how CD Cazalegas Élite Ebora Formación boasted about its quarry, with more than 700 boys and girls, who formed an orange tide of KELME kits in Talavera.
The Cazalegas club is committed to the sporting future of the youngest, providing them with fully equipped kits, along with top quality sports equipment and training from the hands of professionals and soccer lovers.
Both CD Cazalegas Élite Ebora Formación and KELME advocate for a sport that educates under the same principles and values, creating a community of players that is fair and equal.