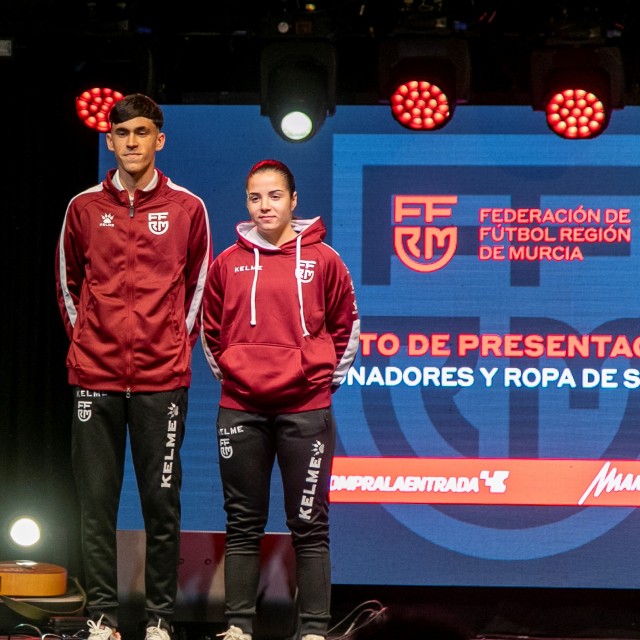 PRESENTATION OF THE KELME KITS FOR THE FFRM
Last Thursday took place the presentation of the new kits for the Federación de Fútbol de la Región de Murcia by KELME.
The new leather that the players from Murcia will wear both on and off the pitch, has been designed to achieve maximum performance in the upcoming competitions through garments of the highest quality, which also have the corporate colours of the Region.
There will be more than 50 selections that will make their mark throughout Spain, among them are the football, futsal, beach football, Olympic talent and inclusive sport teams.