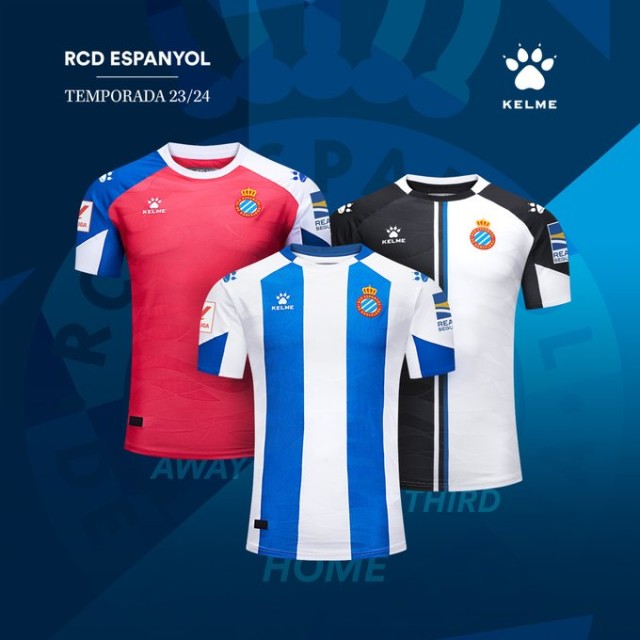 KELME PRESENTS THE NEW RCD ESPANYOL KITS
Kelme has presented this Wednesday the new RCD Espanyol kits for the next season 23-24. The first one, as it could not be otherwise, bets for the white and blue colors, for the second one the red is recovered in a coral tone. Finally, the third one combines black and white in a shirt inspired by the model of the 1996-97 season.
The designs of the new kits are inspired by the Mediterranean Sea and a textile weave based on the waves of the sea.
The first kit combines the colors white and blue. One of the main novelties is that the central stripe is white, unlike last season, when blue clearly predominated.
The second kit recovers a classic and usual color in our history: red in a coral tone. The shirt also incorporates two curious details on the sleeves alternating white and blue.
Finally, the third kit is a new version of the jersey used in the 1996-1997 season. In this case, the colors black and white are combined with a thin blue stripe separating the two halves.