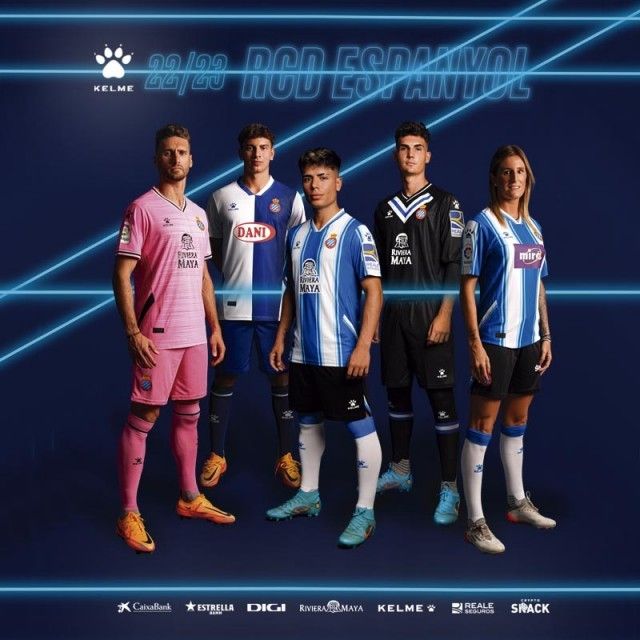 KELME & RCD ESPANYOL PRESENT THE KITS FOR THE NEW SEASON
The sports brand KELME and RCD Espanyol de Barcelona have signed a new technical sponsorship contract that unites them for the next 4 seasons. KELME, the brand that has been dressing the club since the 2018-19 season, has been commissioned to design together with the club the shirts for the 2022-23 season, which make reference to some of the club's best moments.
The first kit features the club's traditional colours, with a two-tone blue combination and the classic white stripes, the distribution of which is reminiscent of the shirt used by the club in the 2001-02 season.
The second kit is reminiscent of the 2006-07 UEFA Cup. The shirt incorporates two shades of pink that blend together in lines, showing speed and tension.
The third kit is inspired by the club's 110th anniversary shirt.
The goalkeeper kit takes a high importance in the 2022-23 season, a special design has been developed that refers to Ricardo Zamora's mythical shirt, including the scapular.